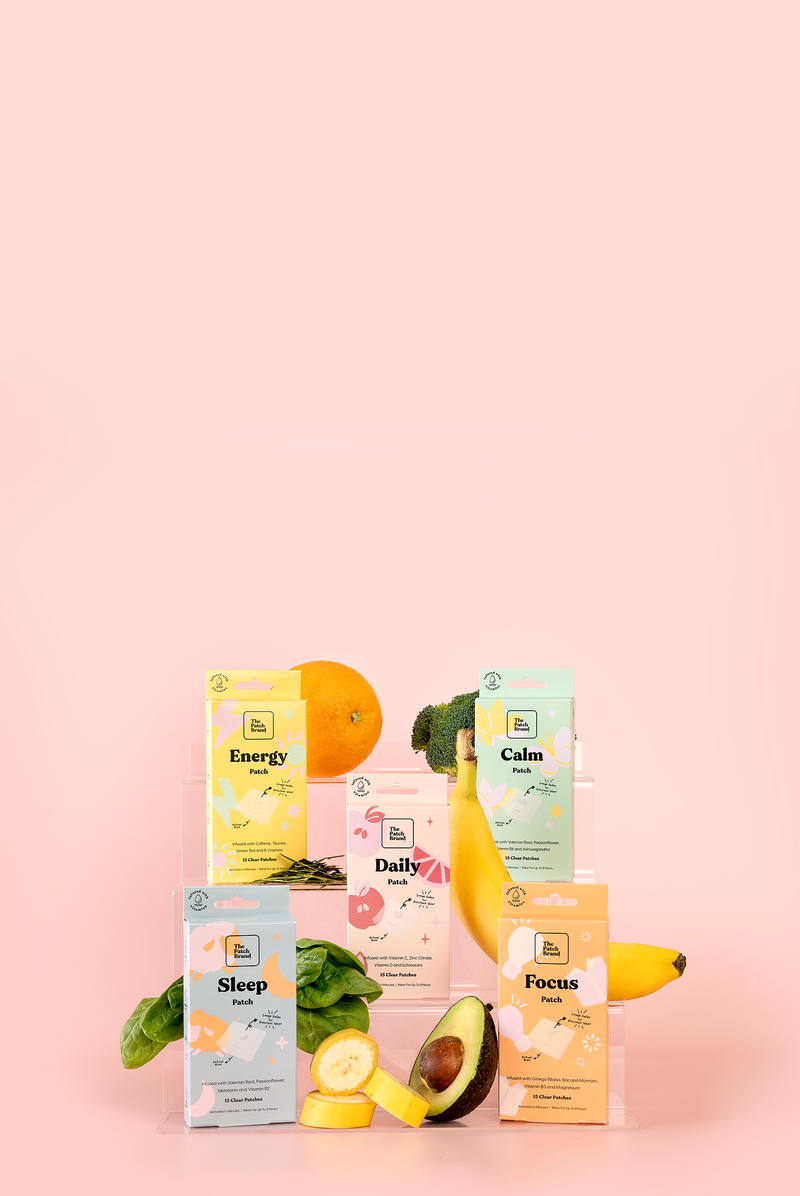 The Best Patches

"I find myself being more relaxed in stressful situations. This has helped me tremendously."

Great For A Nurse

"I like to wear these before a long shift at the hospital. They make me feel alert and strong. They are easy to use and I like them a lot! Great product."

Amazing!

"I wanted something that I didn't have to digest that would help me to sleep....this was the answer! I swear by this product!"

So Easy!!!

"Works wonderfully. No jitters and helped clear up my brain fog."
Gluten Free
Zero Sugar
Paraben Free
Fragrance Free
Water Resistant
Cruelty Free
Vegan
OVER 1,000 5-STAR CUSTOMER REVIEWS
"I use the Sleep and Daily formulas and appreciate that they don't have sugar like chewable gummies."

"The Patch Brand's Calm Patches are worth checking out… I can feel the calming effects after about 30 minutes."

"The Patch Brand makes vitamin consumption super easy with their patches that stick right onto your skin!"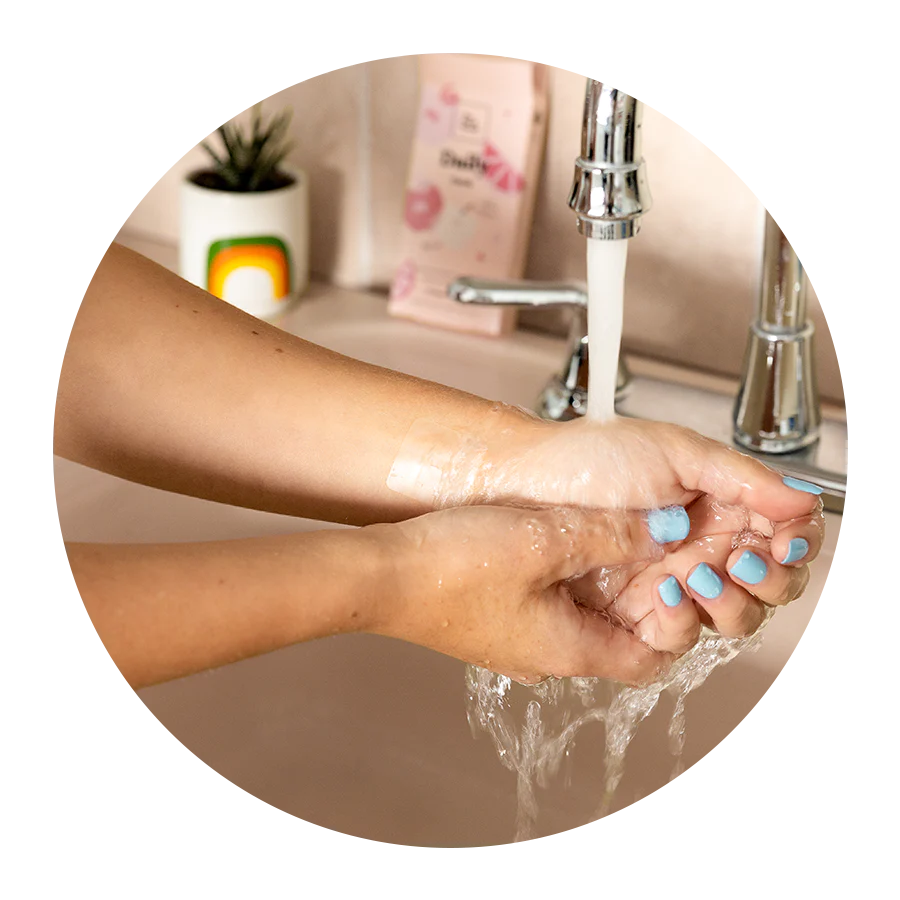 1. High Absorption
Skin is your biggest organ, it absorbs a lot better than a gummy or pill. We make sure you only absorb the good things. No fillers or sugars.
Shop Now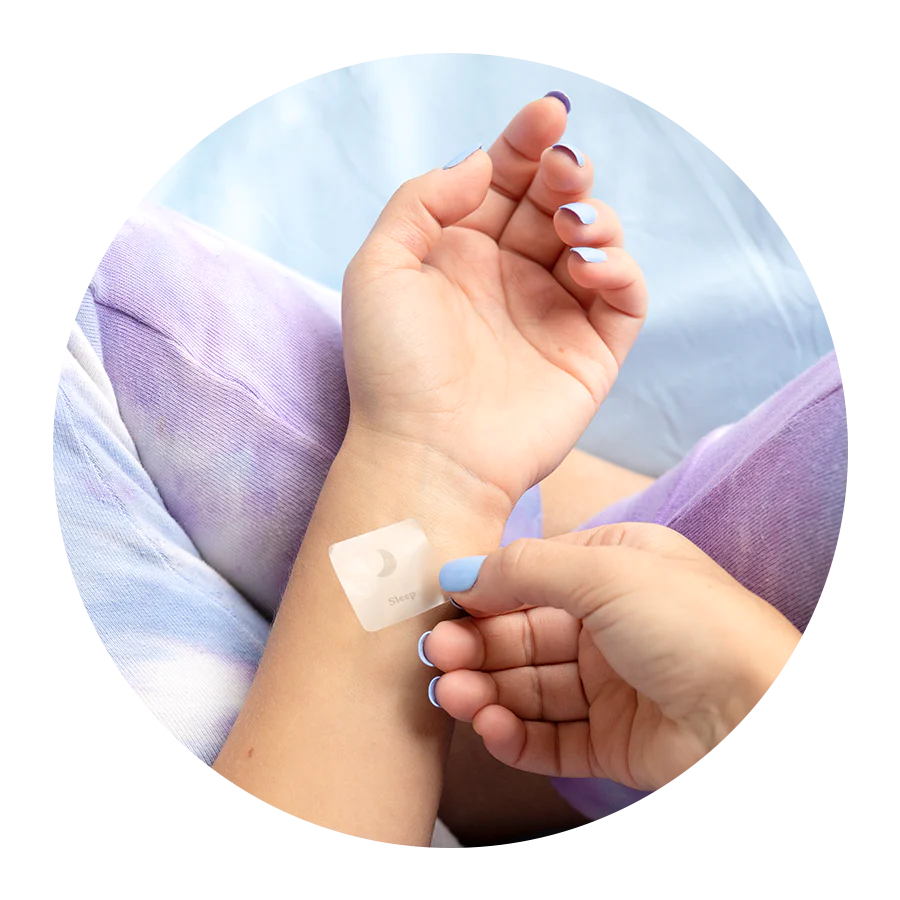 3. Clear & Discreet
Very discreet and comfortable to wear. You'll forget that it's there most times.
Shop Now
5. Natural Ingredients
We only use natural ingredients to help you feel your best. Enough with the fluff, let's get straight to the point.
Shop Now
Browse our Products
Save
25%

Variety

Brand
New!

Libido

Energy

Sleep

Focus Patch

Have Questions?

Each patch's unique ingredient blend is steeped and tinctured in alcohol in order to extract its active nutrients. This powerful tincture is blended into our gentle (yet mighty) adhesive layer which is then coated onto our discreet patch film and finally ready for you to peel, stick, enjoy!

Yes! Vitamins and extracts can be absorbed as long as they are under a certain molecular weight. All of our patches are formulated such that every ingredient listed on our label does absorb through your skin, ensuring you receive all the vitamins you are taking through the patches.

Our patches are water-resistant! You can shower and swim with the patches on. Applying the patch to a relatively hairless part of your body will help the patch stick better when wet. Our gentle adhesive will take care of the rest, ensuring your patches stay on and continue providing you with vitamins you need.

Vitamin patches are an effective alternative to taking your daily supplements through capsules, pills and gummies. Vitamin wellness patches slowly release a blend of natural ingredients. The patches are also paraben-free, vegan, gluten-free and even water-resistant!

Your Cart

Your cart is currently empty