All natural ingredients
Activates quickly
No gummy sugar or fillers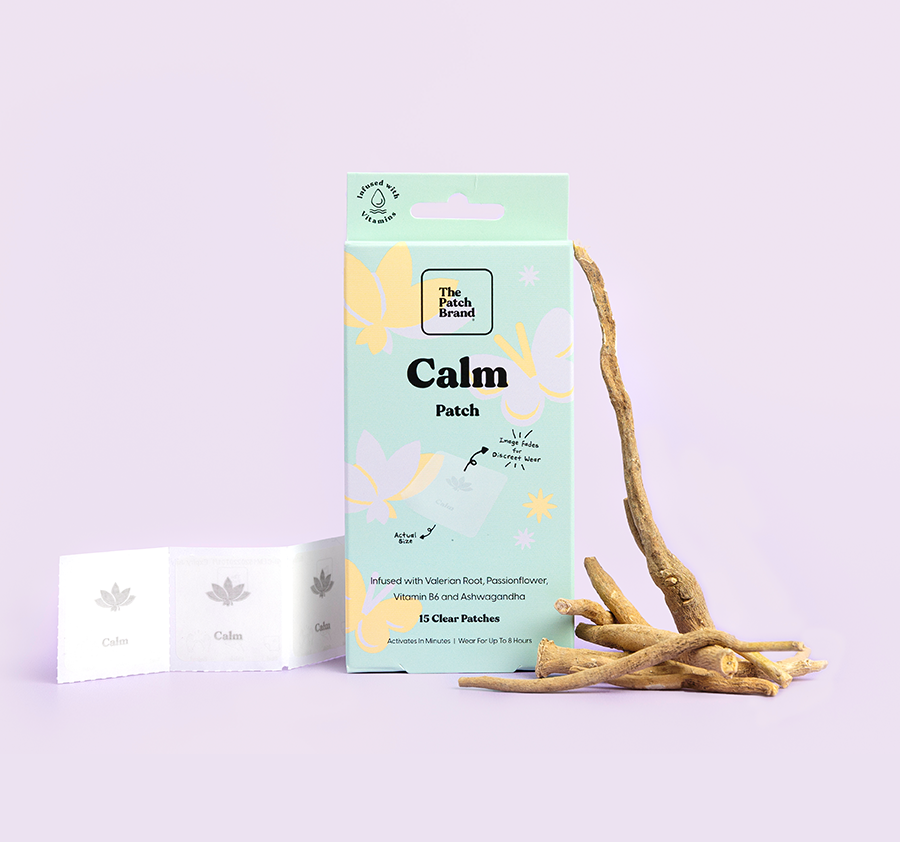 What's In The Box?
Our Calm Patch is a simple and discreet way to feel calm and relazed when you need it most. The patch is filled with all natural ingredients and activates quick.
Shop Now
Calm
  Nearly 100% absorption rate
  Same bioavailability as a regular vitamin
  Works for all skin types
"Keeps my panic attacks at bay."

"THIS SMALL LITTLE CLEAR CALM PATCH EASED MY NERVES. I'm super stoked to tell everyone about this natural calming patch. Thank you."

"I have horrible anxiety and get really manic sometimes. This patch has really reduced that and made it feel manageable. Not irritating to the skin."

"Easy to apply. Takes things down a notch with added calmness to deal with craziness!"
Browse our Products
Save
25%

Variety

Brand
New!

Libido

Energy

Sleep

Focus Patch

Your Cart

Your cart is currently empty