All natural ingredients
Activates quickly
No gummy sugar or fillers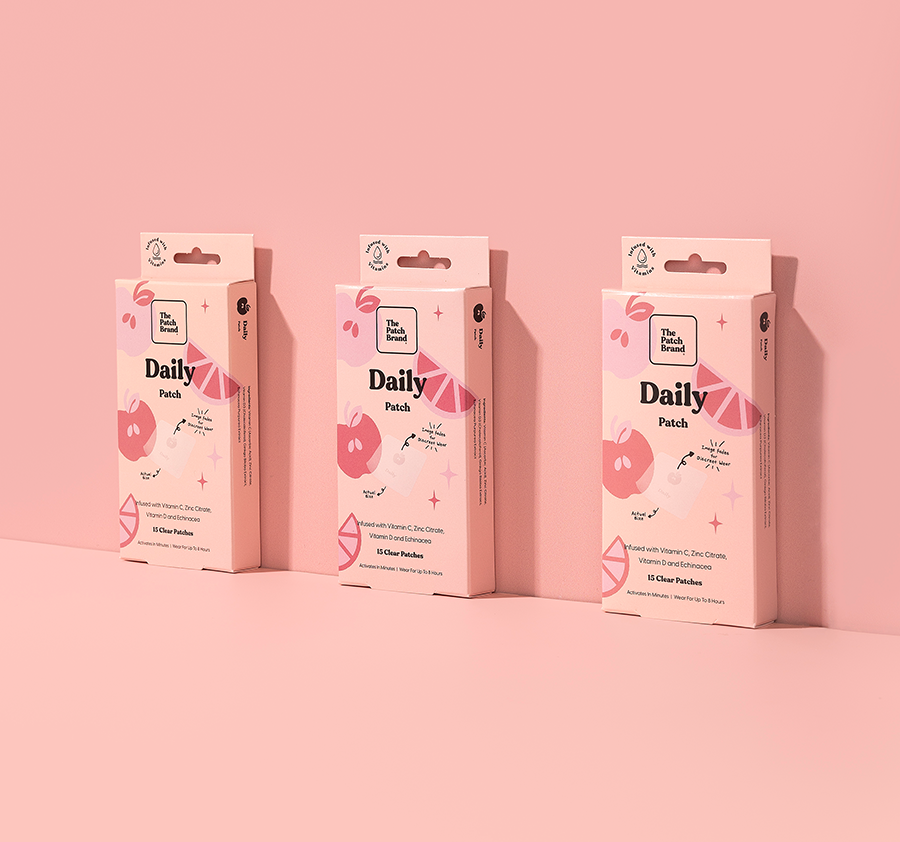 What's In The Box?
Our Daily Patch is a simple and discreet way to give your immune system the daily protection it needs without taking pills or gummies. The patch is filled with all natural ingredients and activates quick.
Shop Now
Daily
  Nearly 100% absorption rate
  Same bioavailability as a regular vitamin
  Works for all skin types
"I've been using this daily since they arrived!! Has so many vitamins and is such a convenience! Definitely recommend these!!"

"I hate taking pills of any kind so these are fabulous!"

"Had the beginnings of a cold and wore a Daily patch in morning and even for three days. Cold gone way more quickly than usual. Highly recommend!"

"Applying these patches on a daily basis has boosted my energy throughout the day. I have already recommended these to several friends and family members!"
Browse our Products
Save
25%

Variety

Brand
New!

Libido

Energy

Sleep

Focus Patch

Your Cart

Your cart is currently empty