All natural ingredients
Activates quickly
No gummy sugar or fillers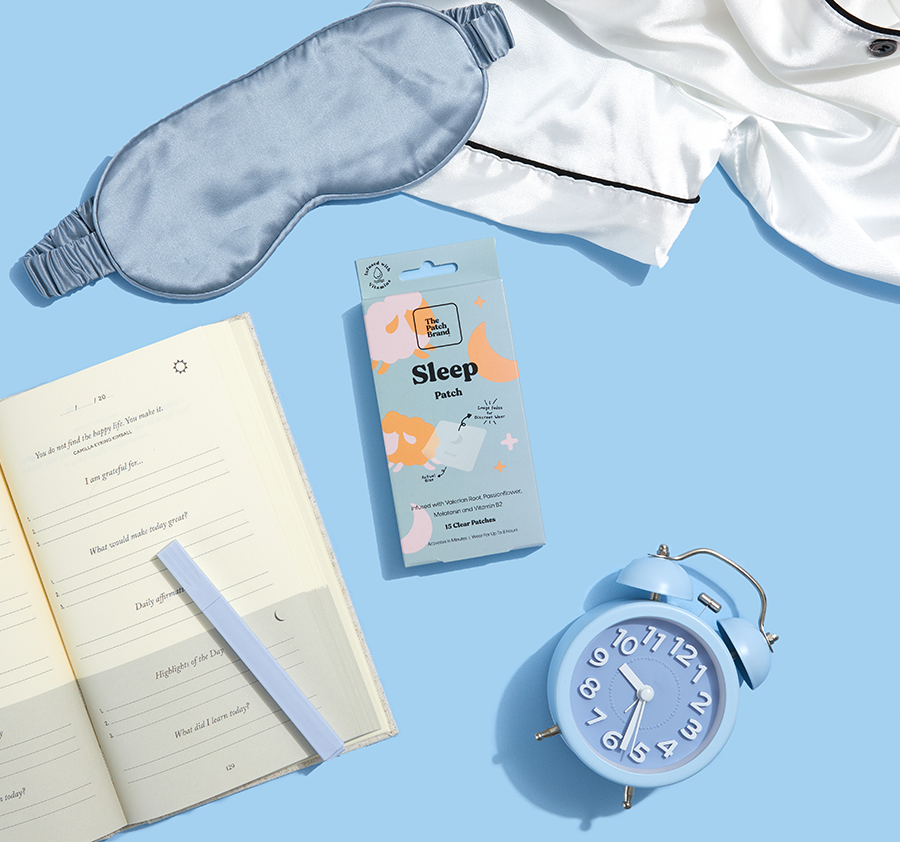 What's In The Box?
Our Sleep Patch is a simple and discreet way to get a great night's rest without taking pills or gummies. The patch is filled with all natural ingredients and activates quick.
Shop Now
Sleep
  Nearly 100% absorption rate
  Same bioavailability as a regular vitamin
  Works for all skin types
"Had a nice energy boost and then used my sleep patch at night for a restful sleep."

"I love these. I used to take melatonin to go to sleep but the pills seemed to make it hard for me to wake up but these patches help me go to sleep and wake up naturally."

"Keeping the melatonin pumping and I can sleep ALL night!"

"These patches help me to wind down and shut my brain off to sleep. Additionally, in the mornings I don't feel groggy or unable to function properly."
Your Cart
Your cart is currently empty