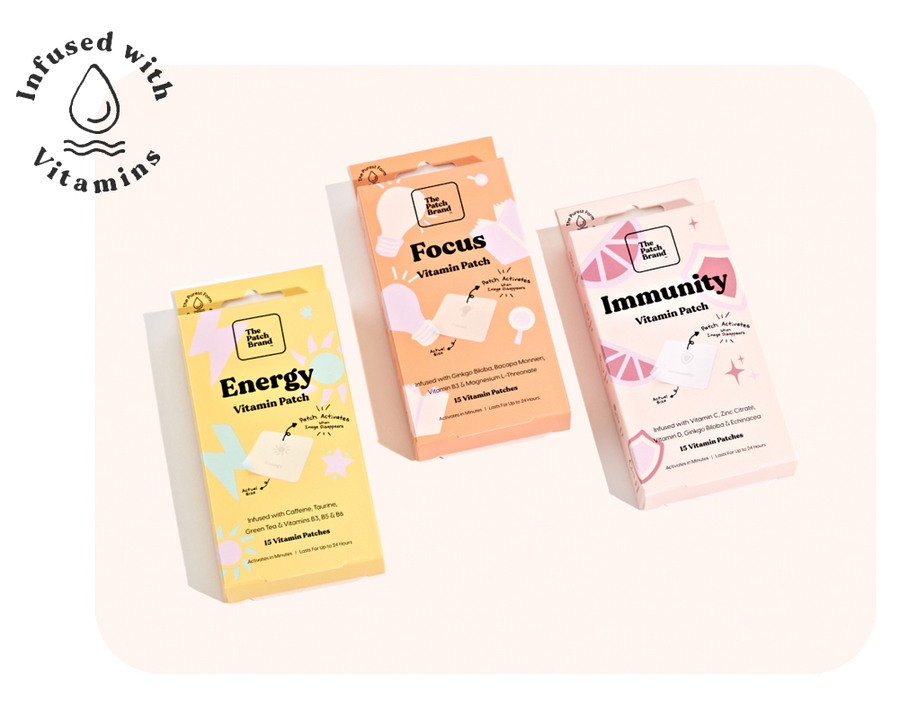 Let's Partner Together
Whether your customers need that perfect patch to pair with lunch, or your employees crave a 3 PM pick-me-up at the office, The Patch Brand has you covered.

Each of our powerful vitamin wellness patches combine plant-based ingredients to support overall health. We've created a product that feels as good as it is good-for-you.

We're looking forward to partnering with you.

Register Now
Benefits Beyond The Patches
Wholesale Program
Introducing The Patch
Brand to your store or
place of business is simple.

Free shipping within the contiguous U.S.
Low order minimums
Social media support
Customer Service
Whether you're in need of
assistance or looking to
activate, we have teams ready!

Sales support
Brand activation
100% satisfaction
Our Products
The Patch Brand was crafted
for a healthier future. Just look
at the facts.

Sustained release system
Vegan, gluten-free, zero sugar
High absorption efficacy