Bundle & Save
+ Free Shipping
Free U.S. shipping $25+
Peel: Carefully peel one patch from the sheet.

Stick: Place on a relatively hair-free part of the body 30 minutes before you need to wind down.

Enjoy!: Remove when no longer needed. Each patch can be worn up to 8 hours.
Valerian Root Extract (Valeriana Officinalis) 5 mg
Passionflower Extract (Passiflora Incarnate) 4.5 mg
Rhodiola Rosea Extract 1.5 mg
Vitamin B6 (Pyridoxine Hydrochloride) 1.3 mg
Ashwagandha (Withania Somnifera D. Root Extract) 1 mg
Calm: 15 Clear Patches (1.5" Inches)

1 Patch = 1 Serving
Works well for us
Helps us to fall asleep quickly and stay asleep without side effects. Very easy to use
Easy and effective
So quick and easy and convenient to use. Real results quickly! Calm helps my anxiety on a daily basis
Love the patches
I buy the patches all the time I'm allergic to alcohol and it would make me red and have splotches all over my chest I never wanted to drink since I got the patches I've been I love no more splotches my face will be a little red but it's better then what it was I just order my second pack of 30 count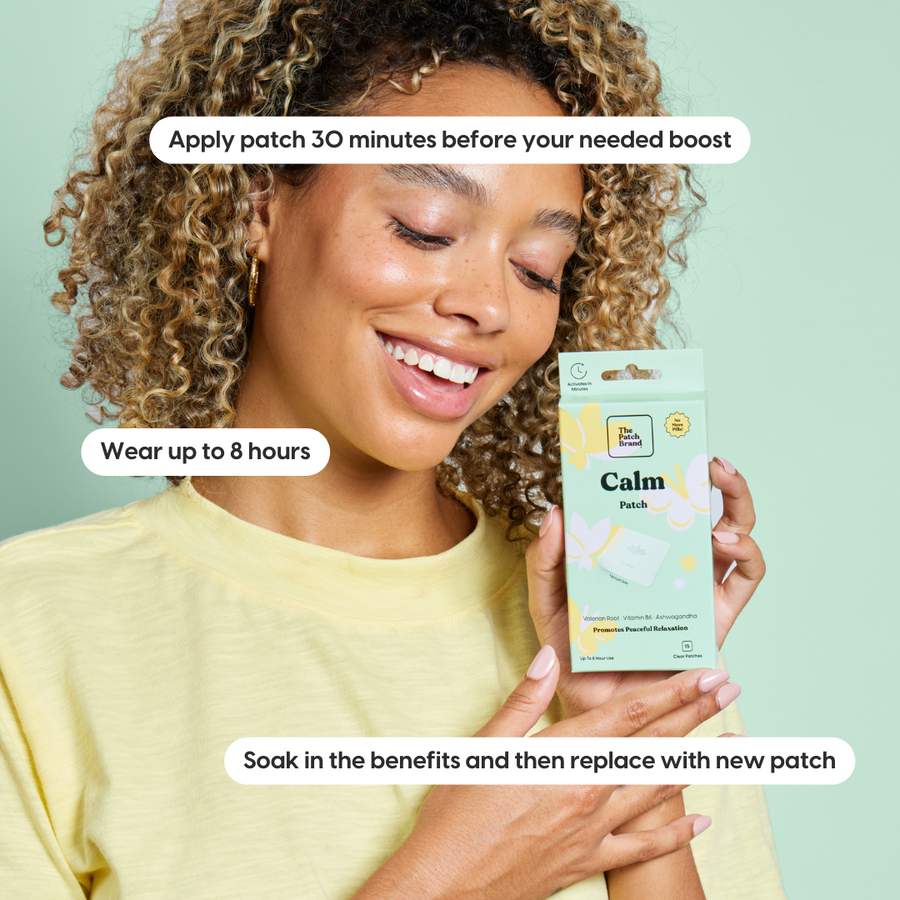 Vitamins In A Patch!
A clean and easy way to get your daily dose.
Premium Ingredients
Only the purest ingredients.
Valerian Root

5 mg / patch

Vitamin B6

1.3 mg / patch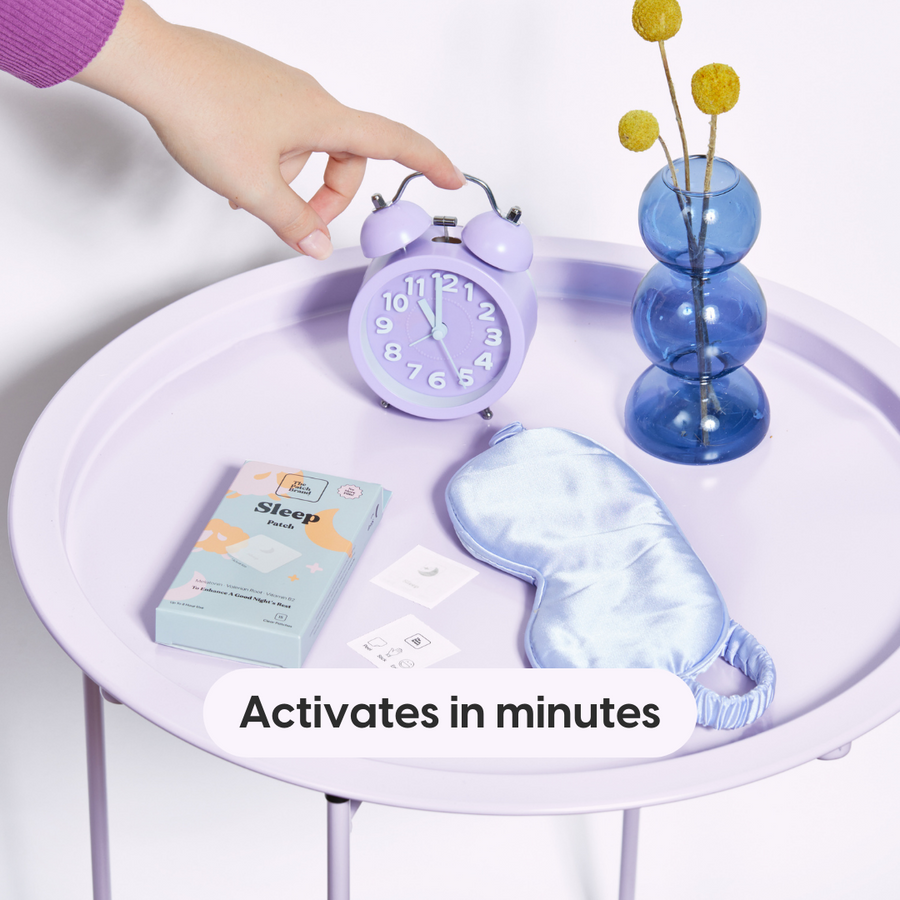 Wear Up To 8 Hours
Put on 30 minutes before your needed boost.
Same Bioavailability, No Side Effects
Not all vitamin supplements are created equal.
| How We Compare | Our Patches | Most Capsules | Most Gummies |
| --- | --- | --- | --- |
| High absorption rate | | | |
| No difficult pill to swallow | | | |
| No sugar or calories | | | |
| No fillers or artificial coloring | | | |
| Avoids gastrointestinal tract | | | |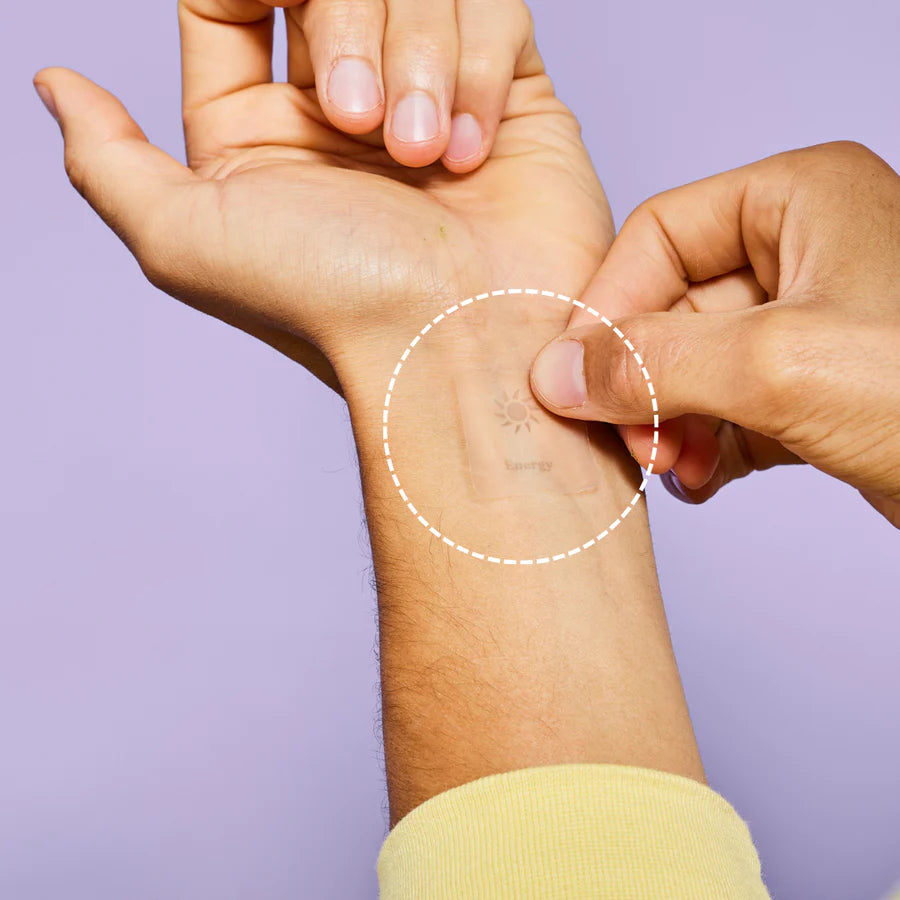 For All Skin Types & Ages
Non-irritating and sensitive skin friendly.
"These save me at work! They make me feel alert and energized."

"It's really amazing 🤩. The Daily immunity patch is my favorite!"

"Had a nice energy boost and then used my sleep patch at night, loved it."

"These have REALLY helped me decompress and chill out."

"I sleep HARD when I use this patch. No drowsiness in the morning, either."
Works well for us
Helps us to fall asleep quickly and stay asleep without side effects. Very easy to use
Easy and effective
So quick and easy and convenient to use. Real results quickly! Calm helps my anxiety on a daily basis
Love the patches
I buy the patches all the time I'm allergic to alcohol and it would make me red and have splotches all over my chest I never wanted to drink since I got the patches I've been I love no more splotches my face will be a little red but it's better then what it was I just order my second pack of 30 count