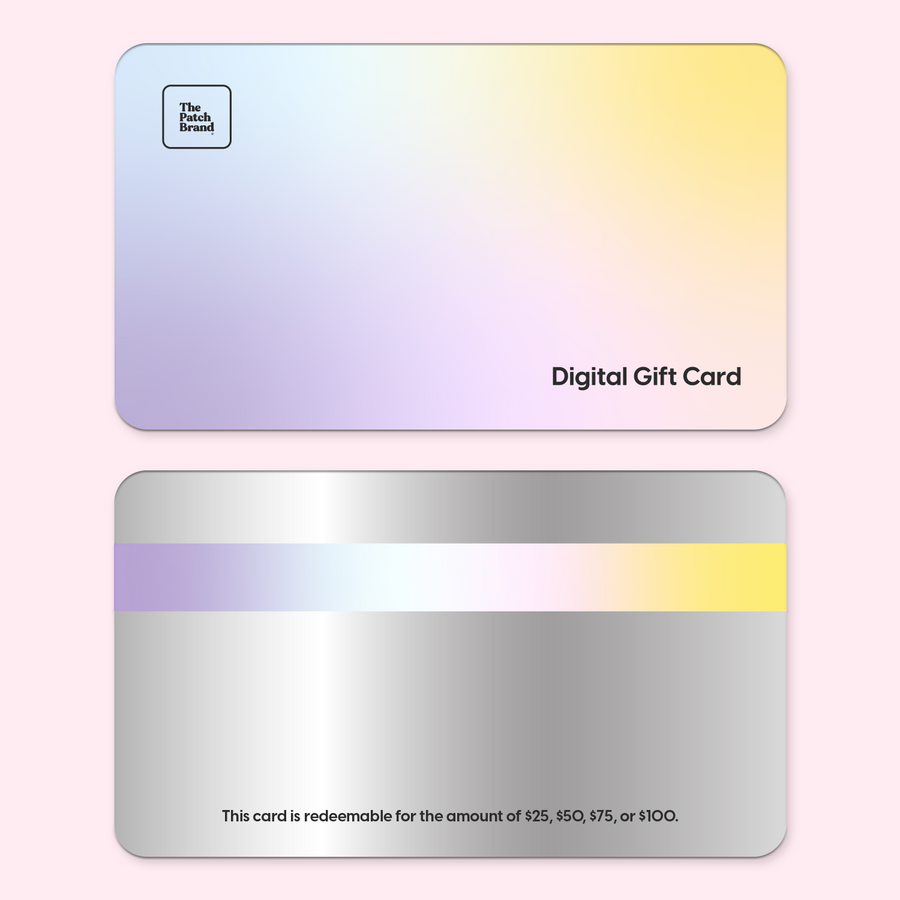 Gift Card
Give the gift of choice and wellness support with The Patch Brand Digital Gift Card – delivered instantly.
3 Easy Steps
Pick Your Card
Choose an amount and quantity.
Send As A Gift
Pick your recipient and a date to send.
You Did It!
Go do a patch dance, your gift is on its way.
Featured Reviews
"It's really amazing 🤩. I enjoy the concept of the patch and I use it daily. Can't wait to re-up!"

Verified Buyer

"I had a nice energy boost throughout the day and then used my sleep patch at night for a restful slumber."

Verified Buyer

"I absolutely love the energy patches. I'm a nanny and I swear these patches keeping me going all day! "

Verified Buyer